It's finally time to reveal the stunning cover for Highway Bodies! It's been so hard keeping how gorgeous this cover is a secret, but finally you can all feast your eyes upon it! We're so excited to get a copy of Highway Bodies, and devour it, and then put in on our shelves along with Ida – and every other book that Alison blesses the world with!
Congrats again, Alison! We're so happy for you and we can't wait for Highway Bodies to be out in the world. Everyone, make sure you go ahead and preorder your copy so you can read it as soon as it's out!
Bodies on the TV, explosions, barriers, and people fleeing. No access to social media. And a dad who'll suddenly bite your head off – literally. These teens have to learn a new resilience…
Members of a band wield weapons instead of instruments. 
A pair of siblings find there's only so much you can joke about, when the menace is this strong.
And a couple find depth among the chaos.
Highway Bodies is a unique zombie apocalypse story featuring a range of queer and gender non-conforming teens who have lost their families and friends and can only rely upon each other.
Preorder your copy:
Q&A with Alison Evans
What are some of your favourite books that include zombies?
My absolute favourite is Feed by Mira Grant. The world is so real and amazing, and I adore all the characters.
How did the writing of Highway Bodies differ from writing Ida?
Like Ida, I wrote Highway Bodies during Nanowrimo, the writing challenge where you write 50,000 words in a month. Although because it's so long, I wrote it over two Nanowrimos. The first draft had two POV protagonists, and then in the second month I added in another POV.
Like Ida, characters would be cut or added in, and there were just as many plot issues while writing Highway Bodies: lots of plot holes and things that just were completely unbelievable.
Ida started out as a short screenplay, and Highway Bodies started out as a short story, so they both had small beginnings.
What's your favourite thing about the Highway Bodies cover, and how much input did you have into this decision?
I really love how it feels like a sibling to Ida's cover, I love the moodiness and the clouds, and my favourite thing is the moon is there again!
Echo sent me a bunch of covers that Jo Hunt had made, and I told them which one was my favourite. Coincidentally, that was the one everyone else liked the best and the one that ended up being the final.
What tips do you have for authors trying to balance work outside of writing, as well as working on multiple projects at once, like you do?
What I try to do is make sure I have time for myself. I work five days a week (part time) and I usually get to the city early and write before I start work at 10:30. I think it's important to push yourself, but don't push yourself too hard. It's easy to think you should always be doing something, always be productive, but everyone needs rest. In the end I think it's important to just remember, your health is not worth a book. You're more important.
If you could give Past You one piece of advice before writing the first draft of Highway Bodies, what would it be?
OMG MAKE IT SHORTER PLS. I'm just kidding – it's not that long a book, it's just long for me. A lot of the writing of this book was spent worrying about how the three POVs would sync up and make sense. I would tell Past Me to relax a little more, that it will work out in the end. They can do this!
How difficult was it to decide on the title Highway Bodies? Did you have any other working titles for this novel you can share with us?
It was actually one of the easiest titles I've come up with! I had written the short story earlier in the year, which was called Bodies. And then I needed something slightly different, but I wanted to keep the link there. There's a lot of driving down highways in the novel, so I just put that before the original title.
What has been the best or most exciting part of writing Highway Bodies and getting it published so far?
This started happening a couple of days ago, realizing that review copies have started going out. When writing and editing a book, I always somehow forget that that means people will read it at the end of the process. Knowing that there are people reading it right now is scary but also the best.
What have been some of your favourite #LoveOzYA novels of 2018?
There have been so many good ones! Some I've really liked are the Circus Hearts books by Ellie Marney and P is for Pearl by Eliza Henry Jones. And although it wasn't published this year, I read Songs That Sound Like Blood by Jared Thomas and it's one of my favourite #loveozya books.
Can you tell us anything about what you're working on right now?
Yes! I am working on two things: my next book, Euphoria Kids, which is a magical realist YA about three trans kids who become friends and have to find a witch to lift a curse. It'll come out in 2020, and I'm redrafting it at the moment. I'm also writing another YA book which is set in the future and involves super powered teens and hovercrafts.
And finally, could you provide us with a gif that summarises how you're feeling about Highway Bodies being out in the world in a few short months?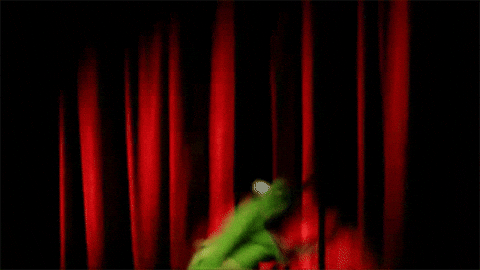 Twitter • Facebook • Instagram • YouTube • Eventbrite